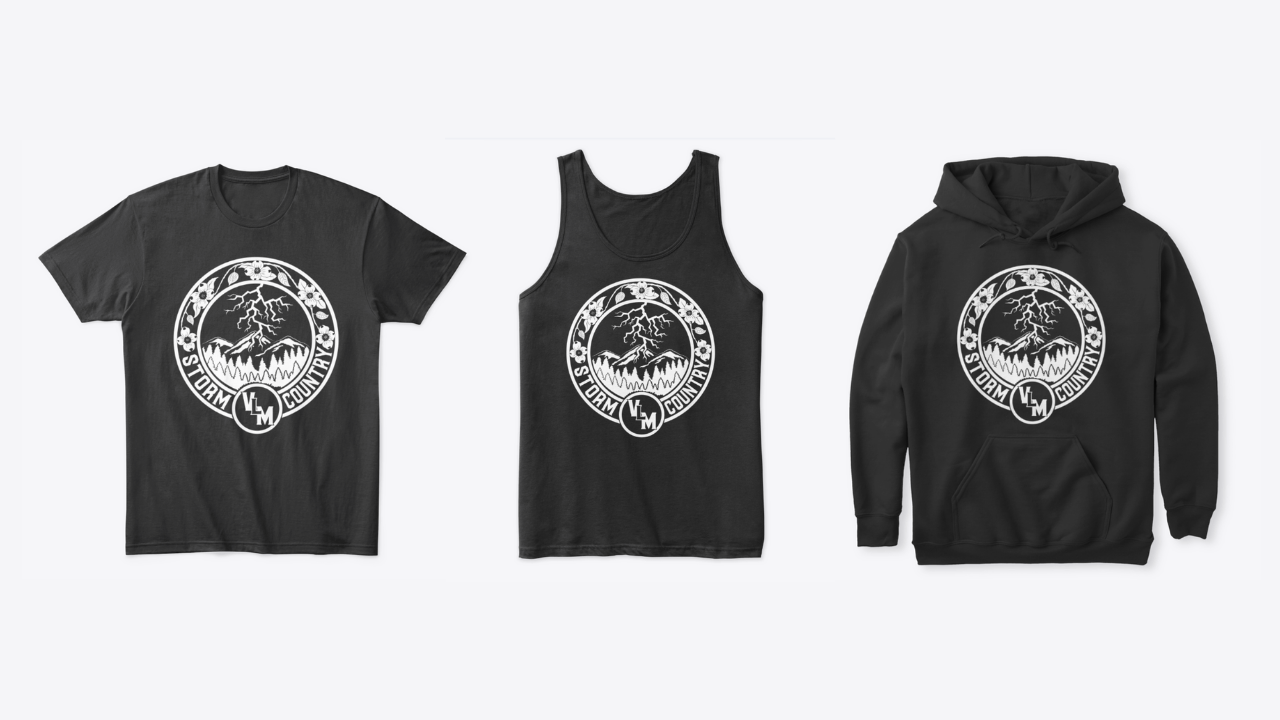 We are very excited to finally show you the new Viva la Muerte t-shirt design that is coming this fall to our merch tables and website! The design was drawn up by our very own, Jared Zehmer, and then digitalized by a friend of the band, Kristin Hartgrove!
We went into the new design with the idea of creating something that not only represented the new album, STORM COUNTRY, but also represents that we are a homegrown North Carolina band! I think Jared and Kristin absolutely nailed the design!
This new design will be available on black unisex tees at our merch table and on our website around the time our album releases on October 29th! However, we are offering anyone who pre-orders STORM COUNTRY the opportunity to get this design on different styles of t-shirts (i.e. women's tees or kids sizes), tank tops, and hoodies. Not only that, we're going to let you choose the color you want for your shirt, tank, or hoodie!
The pre-order will be the only time tanks, hoodies, and other styles of the shirts will be available. And if you want something other than the traditional black band tee, get your pre-orders in now. Thank you for supporting North Carolina art, local music and small businesses!
Love,
VLM