Kind friends,
Tomorrow is a big day for Viva la Muerte. We are dropping a new single and video to commemorate the arrest of Julian Assange in London by the Trump administration. We are opposed to the torture and imprisonment of journalists. This song, "Spirit," is our show of solidarity with journalists all over the world.
"Spirit" drops at 11am, EST. If you care about homegrown music and freedom of the press, please take a moment to watch and share. We love you!
"Spirit" will also be available for download on our website tomorrow and coming soon everywhere else. Join us tomorrow at our music video premiere at 11am, EST.
Triad's Best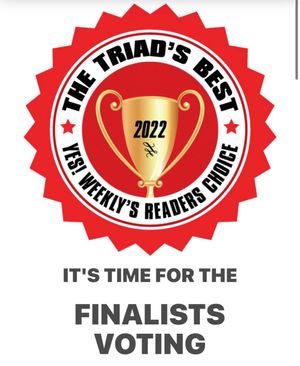 Yes! Weekly readers have nominated us for Triad's Best Local Original Band. The final round of voting is happening now through April 17th. You can vote here.
Wes is also up for best drummer. Tayler's project with Dan Ray, Coldiron Ray is up for Best Tribute/Cover Band And Black Rabbit Audio, where we recorded STORM COUNTRY and "Spirit," is up for Best Recording Studio. So please considering showing them some love too!
Upcoming Shows