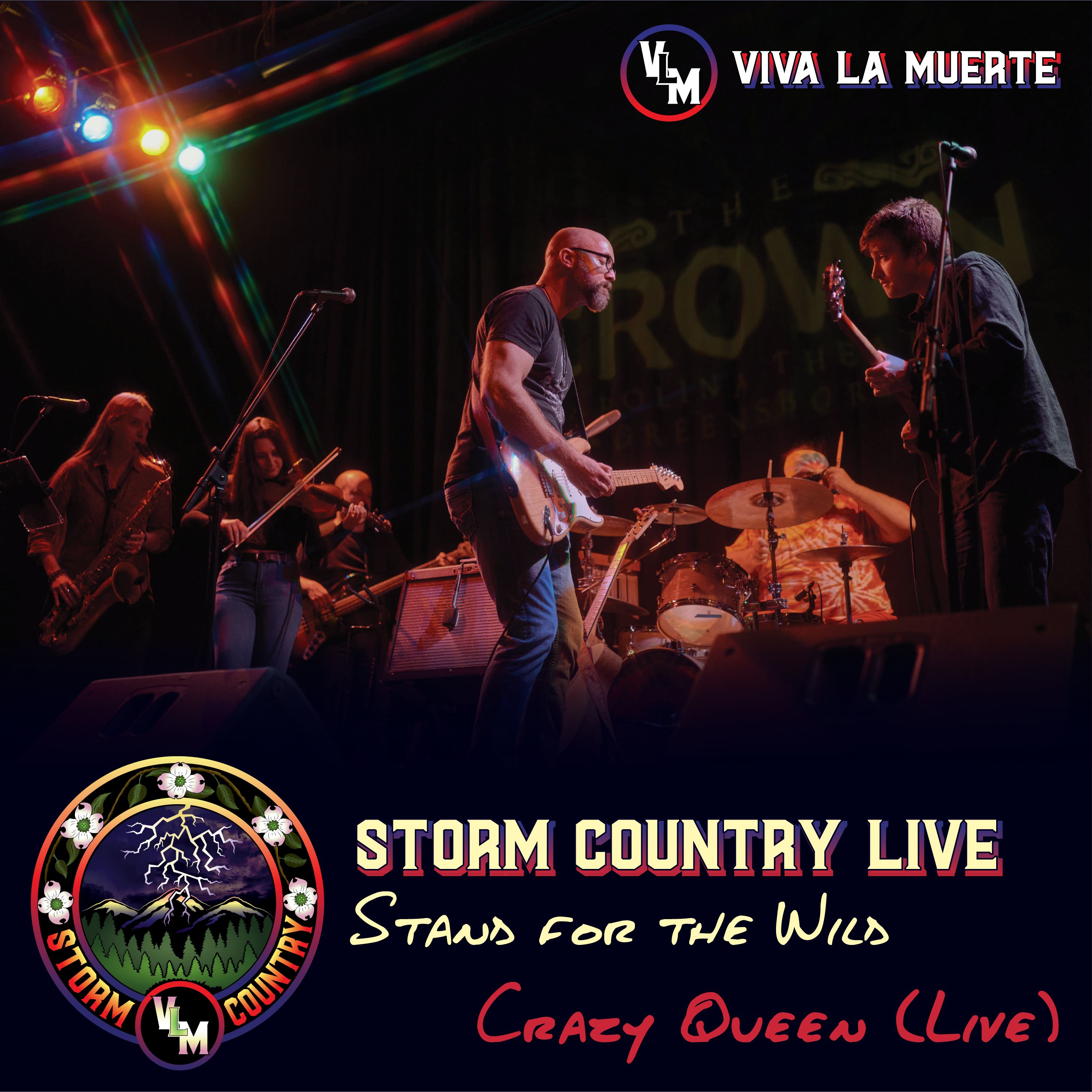 Kind friends,
Lots of good news to share from Viva land! We are about to drop our first live album, STORM COUNTRY LIVE: STAND FOR THE WILD, and today we're releasing our first single from that effort, "Crazy Queen."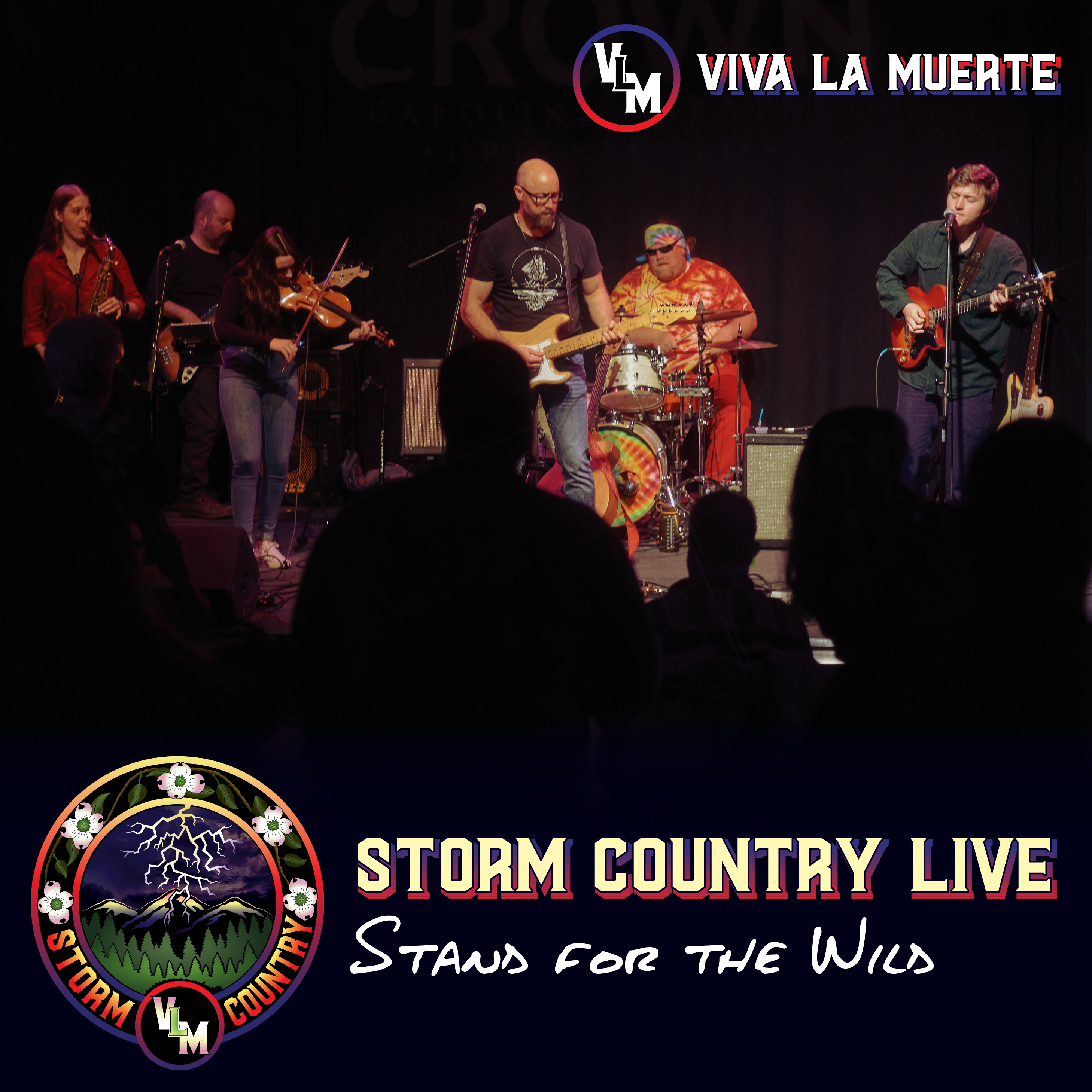 STAND FOR THE WILD derives from our STORM COUNTRY album release show at The Carolina Theater last year and a stellar recording we just finished remastering at Black Rabbit Audio. We'll be offering a limited release of 200 copies of STAND FOR THE WILD, so please jump on this disc now while supplies last, as they say. We are now accepting pre-orders with the album releasing July 14th!
Pre-Order here: https://vivalamuerteband.com/live-album-pre-order
And please check out the video for "Crazy Queen" and add this song to your library. Many thanks to Tom Troyer of Black Rabbit and all of our patrons for making this dream of a live record come true!
Watch the music video for "Crazy Queen" here: youtu.be/5YH983a5GXY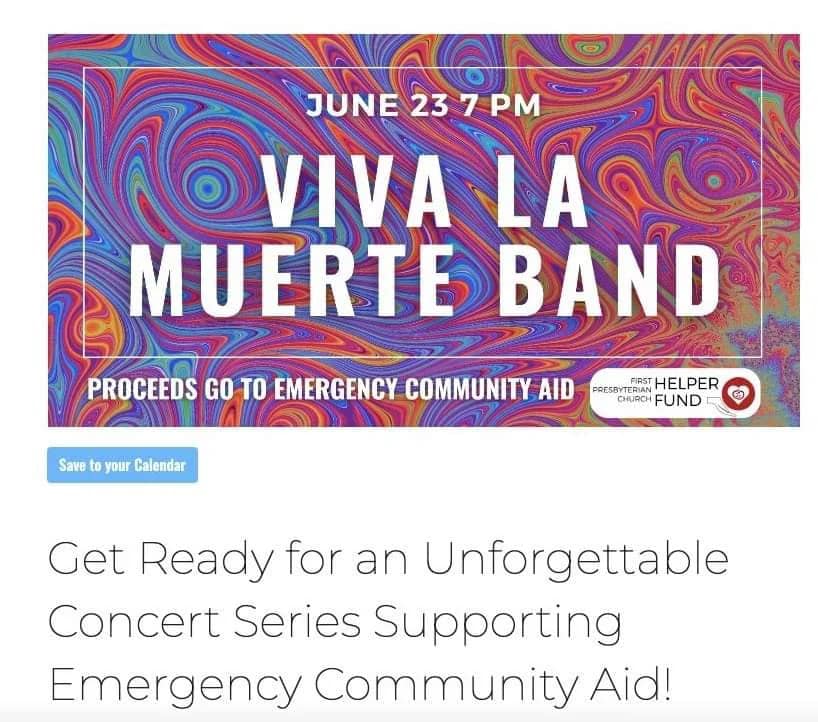 Finally, we are about to hit the road for a special show in M.C. Armstrong's hometown of Winchester, Virginia, birthplace of Patsy Cline (whose mother was Armstrong's babysitter). We'll be playing a concert for THE HELPER FUND on June 23rd at The First Presbyterian Church in downtown Winchester at 7pm. THE HELPER FUND is a fantastic charity that augments the bill payments of those living on the margins in Winchester, enabling folks to stay in their homes and keep their lights on as inflation takes a greater and greater toll on our economy. Please make the drive with us to the beautiful Shenandoah Valley and join us for an unforgettable night of music tailored just for this occasion. Thank you to everyone for all of your support.
We love you!
Viva la Muerte
(Matt, Nikki, Ranford, Jared, and Wes)