Viva la Funk
We are very excited to announce that "Viva la Funk" will be the first single off of our upcoming third album, STORM COUNTRY. "Viva la Funk" will be available everywhere you stream or download music on July 2nd!
Pre-Save on Spotify
Help us beat Spotify's algorithms by pre-saving "Viva la Funk." When you pre-save you'll also have a chance to enter a drawing for a VLM prize pack, just fill out the little submission form once the pre-save page redirects you.
Music Video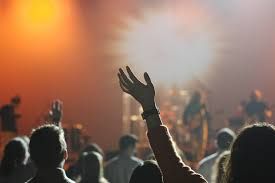 This Saturday, June 19th, we will be filming a music video for "Viva la Funk" and we want you to be a part of it! Join us at Revolution Mill in Greensboro at 7pm and bring your dancing shoes!
Upcoming Shows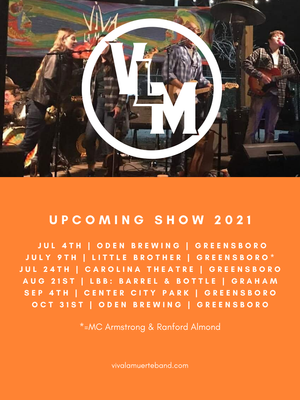 Jul 4th - Oden Brewing - Greensboro, 3PM
July 9th - Little Brother Brewing - Greensboro, 7PM* 
Jul 24th - Carolina Theatre - Greensboro, 7PM 
Aug 21st - Little Brother Brewing: Barrel & Bottle - Graham, 8:30PM
Sep 4th - Center City Park - Greensboro, 7PM
Oct 31st - Oden Brewing - Greensboro, TBD
* = MC Armstrong & Ranford Almond only