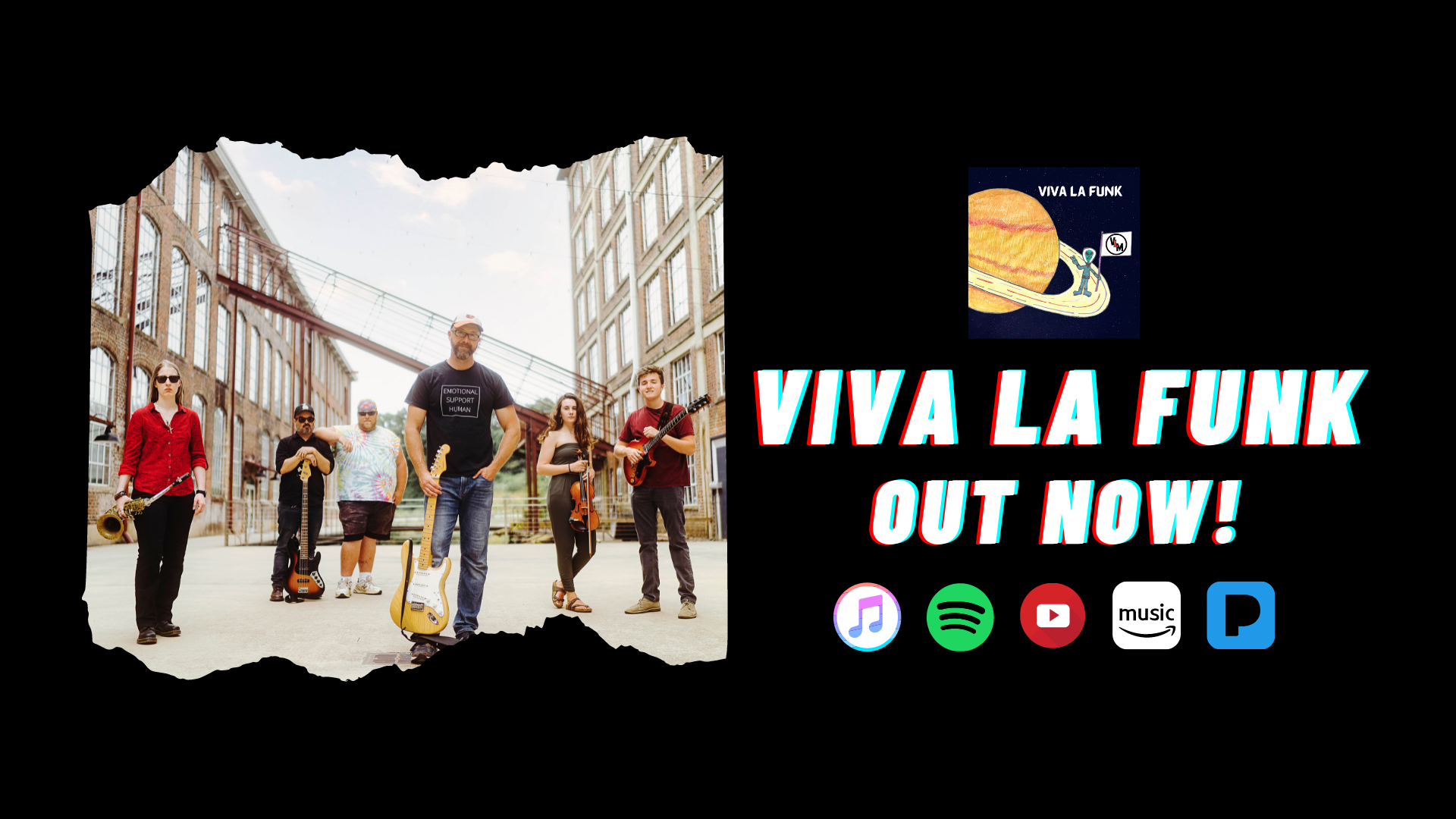 Viva la Funk 
Kind friends, 
Happy 4th of July weekend! This is a big moment for Viva la Muerte. Today we release "Viva la Funk," the first single from our forthcoming third album, STORM COUNTRY, and our first foray into the wonderful world of funk. The song features the incredibly creative Scott Guberman of Phil & Friends who conjured some weird and wild organ spirits for his pals in Greensboro, North Carolina, and also showcases, for the first time, lead vocals from Ranford Almond. 
Many thanks from Wes, Ranford, Matt, Tayler, Jared, and Nikki for supporting us, for giving Viva la Funk a listen, and sharing it with your friends. Also, huge thanks to everyone who participated in the worldwide chorus singalong of "Viva!" that you're about to hear. 
You can find "Viva la Funk" on Spotify, YouTube, Pandora, and wherever else you listen to music. Again, thank you all so much for supporting our band! 
Love, VLM
Music Video 
We filmed a music video for "Viva la Funk" at Revolution Mill once we completed our band photo shoot with Allen Nop. You can enjoy the music video above or watch here.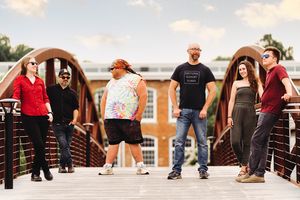 Storm Country Pre-Order 
Lastly, we are excited to announce that we put together some pre-order packages for STORM COUNTRY. This will help us cover the cost of digital distribution, CDs, and Vinyl...yes you read that right, VINYL! Our goal is $3,000 in pre-orders which will cover the cost of distribution, the printing of 500 CDs, 100 Vinyl records, and anything else in the pre-order packages. 
If we exceed $3,000, that money will go towards marketing of STORM COUNTRY, new VLM merchandise, and traveling expenses for any shows that aren't local to us. 
We put together eight unique packages! Any of the packages that include a T-Shirt, you'll get to pick whether you want a unisex tee, women's tee, or a tank while also choosing your color! Otherwise, this new T-Shirt design will only be available on Black Unisex Tees at shows and our website. The packages including a Hoodie, will also allow you to choose the color of your Hoodie. 
For the top two packages we are doing something very special, where you'll receive a 45 record of the first two singles from the album! These 45s will never be available anywhere else, if there is only 1 pre-order from these tiers, we'll only get one made! 
We will update the package information with photos as designs get finalized. The T-Shirt/Hoodie design will be up this week!