SHOW ANNOUNCEMENT 
As many of you know, all of our shows have been cancelled because of the pandemic. However, the drought is almost over. Viva la Muerte returns on September 26th! We will be playing Oden Brewing Company's new backyard stage for the first time that night, so bring your blanket, your thirst, your rocking shoes, and let's get ready to dance (but not too close)! The show starts at 5pm and we hope to see all of you there! 
WE MISS YOU! 
---
THE MYSTERIES OF HADITHA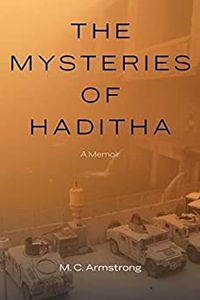 While all of our shows were being cancelled Matt aka M.C. Armstrong published his first book, a memoir, "The Mysteries of Haditha." You can check out "The Mysteries of Haditha" here: www.nebraskapress.unl.edu/potomac-books/ 
Matt also put together a playlist for his memoir with Largehearted Boy. You can find the playlist on Spotify.