STORM COUNTRY 
Our third album, STORM COUNTRY, is officially complete! We were in the studio with Tom Troyer at Black Rabbit Audio finalizing mixes and mastering the album earlier this week. We cannot thank Tom and everyone else who had a hand in making this album enough! THANK YOU! 
STORM COUNTRY will be released on February 4, 2022! We are also planning an epic album release show, details on that coming soon!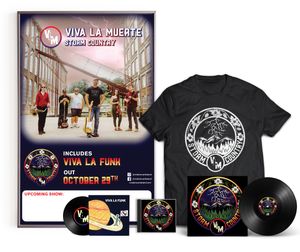 Pre-Order 
We have put together eight different pre-order packages to help us cover the cost of getting the vinyl and CDs made as well as any other new merch and marketing for the album. It would truly mean a lot to us if you would consider pre-ordering STORM COUNTRY and help us make our dreams for this album a reality. 
Also, anyone who pre-orders before December 1st will have their name included in the liner notes of the CDs. Pre-orders will close on January 1st. 
Pre-order here: vivalamuerteband.com/pre-order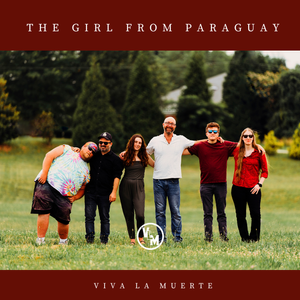 The Girl from Paraguay 
In case you missed it, our latest single "The Girl from Paraguay" was released on September 24th. It is available anywhere you stream or download music. You can also view the lyric video below.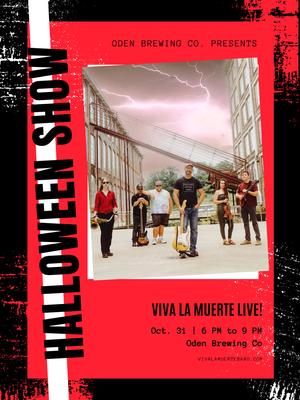 Halloween Show 
We will be playing a Halloween show at Oden Brewing in Greensboro from 6pm to 9pm on Halloween night. Corby Brooke will be opening for us. We hope to see all of you there!