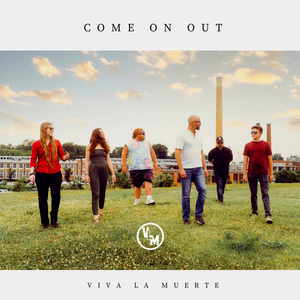 Come On Out
"Come On Out," the second single from our forthcoming album, STORM COUNTRY, releases this Friday, August 13th, everywhere you stream and download music.
"Come On Out" is a song for our time of plague and isolation and all the hungry hearts stuck in small rooms.
Pre-Save "Come On Out" on Spotify
When you pre-save (or enter your email address for those that don't use Spotify), you'll be entered to win a VLM prize pack! If you pre-saved "Viva la Funk," you will receive a second entry for pre-saving "Come On Out."
Pre-Order STORM COUNTRY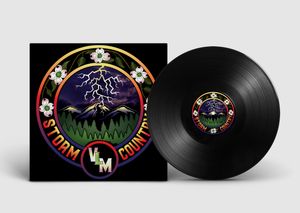 We put together some pre-order packages for STORM COUNTRY. This will help us cover the cost of digital distribution, CDs, and Vinyl! Our goal is $3,000 in pre-orders which will cover the cost of distribution, the printing of 500 CDs, 100 Vinyl records, and anything else in the pre-order packages.  
If we exceed $3,000, that money will go towards marketing of STORM COUNTRY, new VLM merchandise, and traveling expenses for any shows that aren't local to us.  
We put together eight unique packages! Any of the packages that include a T-Shirt, you'll get to pick whether you want a unisex tee, women's tee, or a tank while also choosing your color! Otherwise, this new T-Shirt design will only be available on Black Unisex Tees at shows and our website. The packages including a Hoodie, will also allow you to choose the color of your Hoodie.  
For the top two packages we are doing something very special, where you'll receive a 45 record of the first two singles from the album! These 45s will never be available anywhere else, if there is only 1 pre-order from these tiers, we'll only get one made!
For anyone who pre-orders STORM COUNTRY, you'll be entered into a drawing for a second VLM prize pack!
Viva la Funk
Thank you to everyone who has downloaded and/or streamed "Viva la Funk." We are super proud of this one and the music video! If you haven't already, check out the music video and subscribe to our YouTube channel below!