Upcoming Shows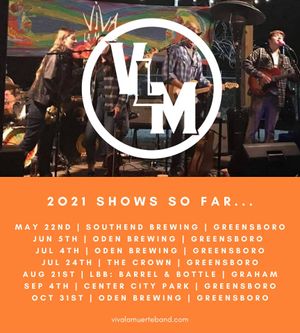 We are starting to fill up our summer and beyond with show dates leading up to the release of our third album, STORM COUNTRY!
July 4 - Oden Brewing - Greensboro, 3PM
July 24 - The Crown - Greensboro, 7PM
August 21 - Little Brother Brewing: Barrel & Bottle - Graham, 8:30PM
September 4 - Center City Park - Greensboro, 7PM
October 31 - Oden Brewing - Greensboro, 7PM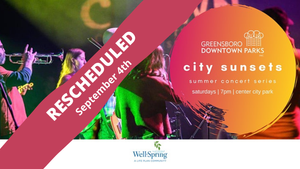 Our upcoming show at Center City Park as part of the City Sunset Series has been rescheduled to September 4th! We are now closing out the series!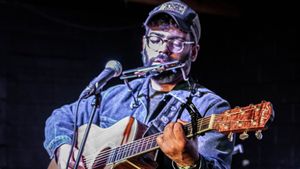 We will be joining Colin Cutler to help him celebrate his new album, Hot Pepper Jam, at the Carolina Theatre on July 24th! The great Laura Jane Vincent will also be part of the show! Tickets for the show are $15 in advance and $20 at the door. You can get your tickets here.
Colin Culter is currently running a Kickstarter campaign to fund Hot Pepper Jam. It has been fully funded but if you're interested in supporting another great local artist, head on over to his Kickstarter here.
Recent Shows
Here's a song from last Saturday night at Oden Brewing and a video we're submitting to a purty big festival, so if you have a country second, could you give us a little digital love? We're really trying to do this band thing.
To see other live footage, music videos, lyric videos, and more...be sure to subscribe to our YouTube channel! We upload at least one video from every show! Subscribe here.
If you would like to be able to watch full show videos from most of our shows and gain access to a lot of other exclusive content become one of our Patreon subscribers!
The exclusive content includes demos of the new music for the album, behind the scenes footage from the studio, footage from our rehearsals, and so much more. We would not be able to create this third album, STORM COUNTRY, without all of our wonderful Patrons, those contributions have paid for a lot of our studio time in making this album!
New Music
We have some very exciting news heading everyone's way very soon! In the meantime, subscribe to us on Spotify be the first to know when we have new music dropping!